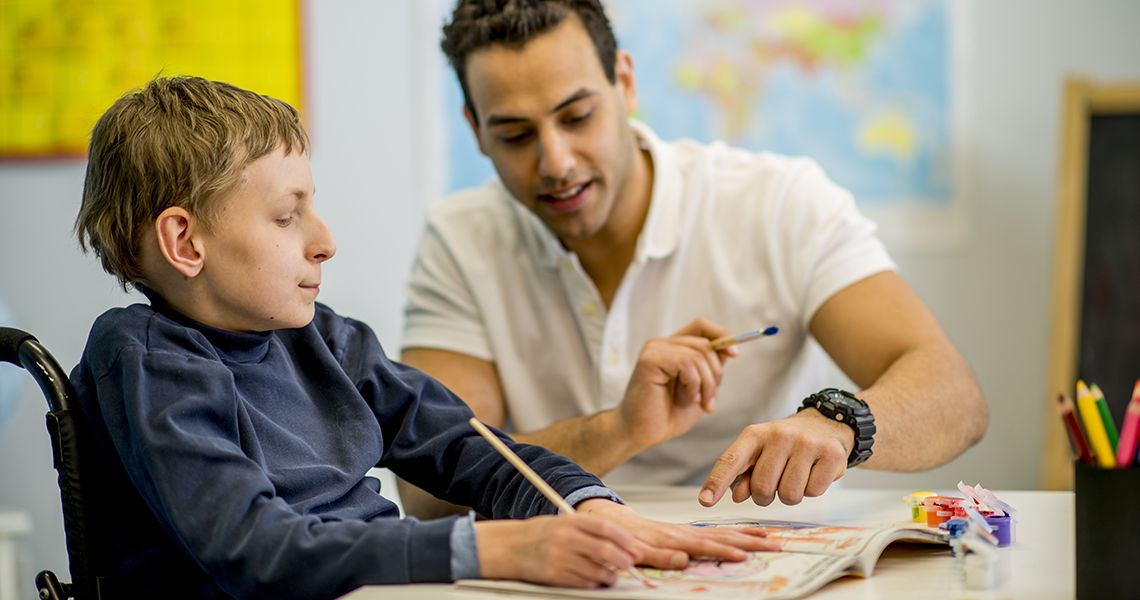 Fieldwork education is an essential component of the George Washington University (GW) occupational therapy doctorate program, with 42 total weeks between fieldwork and the doctoral capstone experience . We feature a series of courses integrated throughout the curriculum that focus on experiential and active learning to develop the clinical skills and critical inquiry for professional practice and for faculty assessment of clinical performance. Upon graduation, students will be prepared for entry-level occupational therapy practice in any clinical setting.
The fieldwork education portion of the curriculum is broken into two parts: Level I Fieldwork and Level II Fieldwork. Fieldwork education opportunities are located regionally, nationally, and internationally to provide depth and diversity to each student's unique educational experience . Each student will be exposed to diverse settings, including a psychosocial/behavioral setting, in order to provide learning opportunities with individuals across different ages and environments.
Level I Fieldwork
The goal of level I fieldwork is to introduce students to the clinical experience, developing comfort in understanding client needs and basic concepts related to assessing and working with various populations. Level I fieldwork is not intended to develop independent performance, but to include experiences designed to enrich didactic coursework through directed observation and participation in selected aspects of the occupational therapy process. Students have four level I fieldwork experiences beginning in their second semester.
Level II Fieldwork
Students complete two 12-week, full-time clinical level II fieldwork experiences in semesters VI and VII of the curricula. The goal of level II fieldwork is to provide in-depth, hands-on clinical experience in diverse occupational therapy settings, gaining entry-level competence by the end of each level II fieldwork experience.