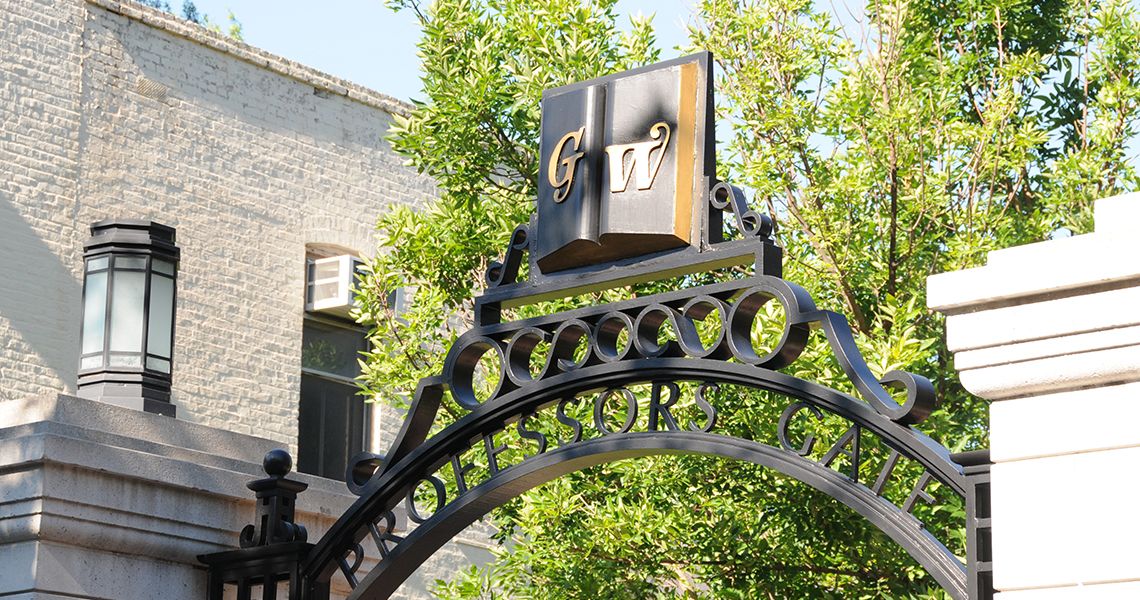 Admitted Student Day
Congratulations on your acceptance to the School of Medicine & Health Sciences at GW! All new Entry-Level Occupational Therapy Doctorate (eOTD) students are invited to attend our Admitted Student Day on in Watergate at 2600 Virginia Ave. NW Suite T100, Washington, D.C. 20037. Please check your email for your invitation to our admitted student events.  
New Student Orientation
All new eOTD students are required to attend our New Student Orientation sessions in late August. The mandatory sessions are designed to help you get acclimated to the eOTD program and GW; to provide you with important information about the program curricula, academic policies, and requirements; and to help prepare you for the opportunities you will have during the coming three years. You will also have the opportunity to meet your fellow classmates and discover the resources available to you at GW. Details regarding the Orientation will be forwarded to you closer to the date.
New Student Pre-Arrival Checklist
We understand that navigating the enrollment process can be a challenging task. The following New Student Pre-Arrival Checklist provides helpful information on getting started at GW. Feel free to reference this checklist to ensure a smooth transition to GW. Once you have set up your GW email account, be sure to check your email account frequently.
Checklist
Accept your offer of admission by submitting your Declaration of Intent form and paying your non-refundable tuition deposit by the deadline indicated in your offer letter. Your tuition deposit will be applied towards your first semester bill
Review your offer letter for any outstanding conditions of admission and submit the appropriate documentation electronically to the GW OT program office prior to New Student Orientation
Review the program's entrance requirements, including the program's background check and drug screen policies, technical standards, and technology requirements.
Locate Your GW Student ID (GWid) and keep it in a safe place. Your GWid number can be found in your Declaration of Intent confirmation email
Claim Your GW Email Account: Within a few days of paying your admission deposit you will receive an email from GW IT asking you to claim you assigned GW email address within 48 hours.
All official university communication will be sent to your GW email address only. You should plan to check your GW email a few times each week or forward your GW email to another email address you check regularly.
Access your GW email account through the MyGW portal or by going directly to the email login page.
If you are applying for federal financial aid, submit your Free Application for Federal Student Aid (FAFSA) using GW code 001444 at this time
Apply for your federal student loans (Federal Direct Unsubsidized Loan and Federal Direct Graduate PLUS) and complete the Master Promissory Note and Entrance Counseling for each loan via https://studentloans.gov/ (fall priority deadline is May15th). 
Once you have submitted all of your required documentation and forms to the Office of Student Financial Assistance, you can check the status of your required financial aid award documentation in GWeb to make sure that all of your requirements are satisfied
Check to make sure your personal, student records, and student account information is correct on the GWeb Information System
Notify the Registrar's Office immediately if your name changes and update any address changes yourself via the GWeb Information System
Review your pre-clinical program health requirements and deadlines as well as related policies and procedures. Information for completing your health requirements will be forwarded by the program in late spring.
Familiarize yourself with program course offerings
Learn your GWid number and OTCAS ID and keep these numbers on hand (you will need to reference these during your time in the program)
Review deadlines for paying your student bill
Make arrangements for bill payment when your bill becomes available at the start of the semester, or sign up for the GW monthly payment plan
If you have an organization paying your bill (such as an embassy or employer), submit your sponsor authorization to Third-Party Billing
Sign in to your Student Account eBill to view your student bill; you can set up electronic payments here
If applicable, waive the student health insurance plan starting in August and add dependents (optional)
Learn about your GWorld Card
If desired, apply for your parking permit for the semester or year
Buy your textbooks (over the summer you will receive an email from the program with textbooks required for the fall)
Review GW and SMHS policies 
Sign up for GW Alert
Request to join the Facebook group for your class