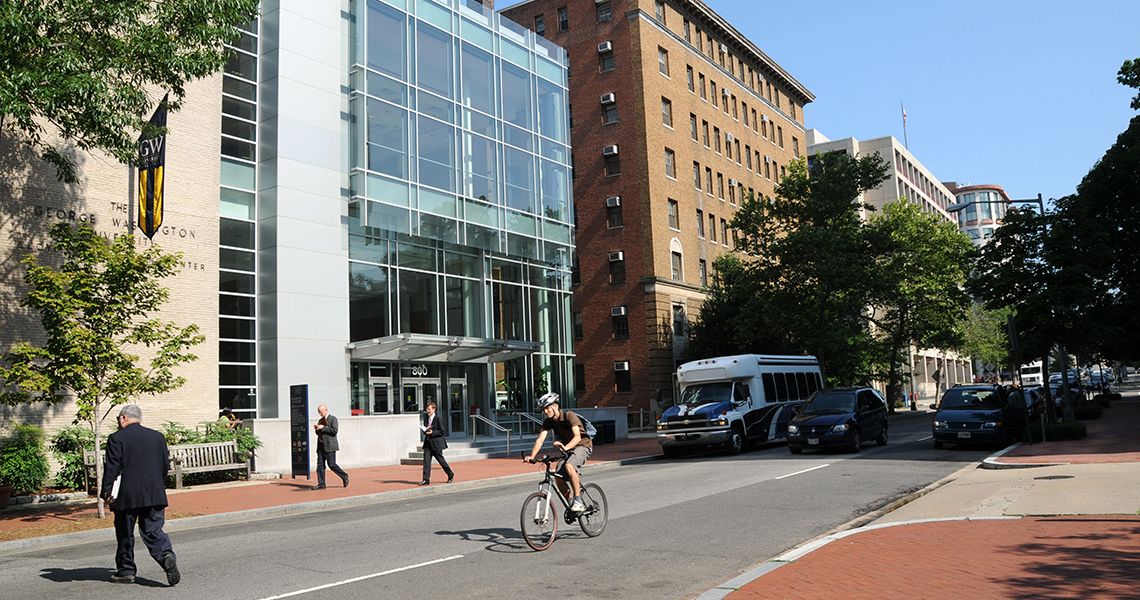 Plan Your Housing Accommodations
As the University is easily accessible to public transportation, a wide variety of convenient off-campus options are available. For GW's searchable database of off-campus housing options, you may visit the GW Off-Campus Housing Service website. Links to some additional resources are below:
Transportation and Campus Parking
Use of public transportation is highly recommended, but if you choose to drive, you can use your GWorld card to pay for campus parking. For more information on student campus parking and details on applying for a parking permit, please visit GW's Transportation and Parking Services website. The website provides complete information about the types of parking available and applicable costs, as well as an online parking permit application. Please note that after completing the application, you must present valid vehicle registration and a current GWorld ID to the GW Transportation and Parking Services Office in Colonial Central in order to receive a parking permit decal.
Washington Metro Area Transit System
The OT program is a short walk from the GW/Foggy Bottom and Farragut West Metro Stations (Blue, Orange, and Silver Lines). We strongly recommend using the Metro, if possible, to avoid parking problems. The Washington Metropolitan Area Transit Authority offers a safe, convenient, and affordable way for students to travel throughout the D.C. metropolitan area. Street-level buses also serve the University. You can view transit maps by visiting the Commuter Page.
Capital Bikeshare
Capital Bikeshare is a bicycle sharing system that serves Washington, D.C.; Arlington County, Virginia; and the city of Alexandria, Virginia.
Getting to Campus
GW is easily accessible from three airports: Ronald Reagan National Airport (DCA), Thurgood Marshall Baltimore-Washington International Airport (BWI), and Dulles International Airport (IAD). The GW/Foggy Bottom and Farragut West Metro Blue Lines have direct subway service to and from the Reagan National Airport shuttle and taxi services provide options to and from all of the airports. The closest airport to campus is Reagan National, which is about a 25-minute cab ride from GW. Train service to D.C. is also available. Amtrak provides service from Union Station.