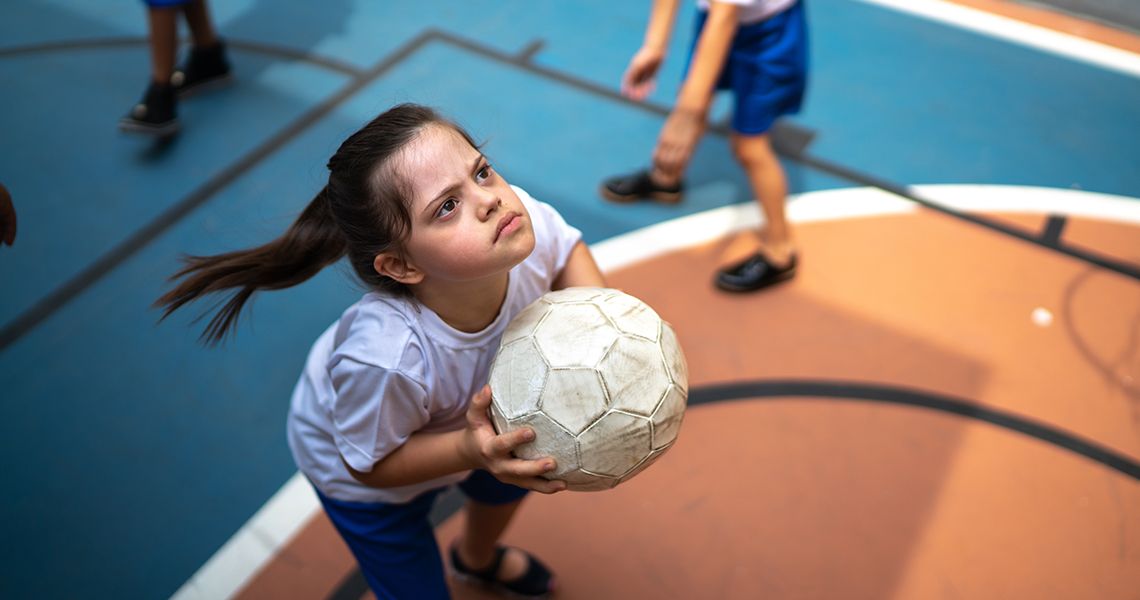 GW develops leaders in the field of Occupational Therapy (OT). Our online Post-Professional (pOTD) program enables practicing occupational therapists to further their education without disrupting their careers and commitments. pOTD students learn from their peers and experts in the profession to demonstrate excellence in the field. Graduates are equipped to lead change in an evolving profession.
Applying for Admission
The Post-Professional OTD program is no longer accepting applications.
Our new Post-Professional degree is the Doctorate of Health Sciences (DHSc) Leadership in Clinical Practice and Education.
Admission Requirements
1. Minimum GPA of 3.0

A minimum overall 3.0 GPA or above on a 4.0 scale.

2. Education Requirements

Currently practicing occupational therapists must hold a current and active license to practice occupational therapy and have successfully completed one of the following degrees:

a bachelor's degree in OT from an entry-level OT program accredited by the American Council of Occupational Therapy (ACOTE) or approved by the World Federation of Occupational Therapy (WFOT) and a master's degree in a health care-related field; or
a master's degree from an accredited entry-level OT (MSOT) program.

Students currently enrolled in an accredited entry-level master's program may apply if they are currently in good standing and have no more than one remaining semester prior to graduation, but must have successfully completed the master's program prior to enrolling in the pOTD program.

3. Resume

For students who are currently enrolled in an accredited entry level master's degree program, attach your current resume or CV that demonstrates good standing and completion of at least 30 credits toward the master's degree.

Completion of a master's degree from an accredited entry-level OT program (master's degree); current and active license to practice occupational therapy; and/or
Completion of a bachelor's degree from an accredited entry-level OT program (baccalaureate degree) plus a master's degree in a related field; current and active license to practice occupational therapy.

4. Recommendations

Two letters of recommendation are required and must be submitted through the GW Online Application. Recommendations must be on letterhead and signed by the recommender. At least one letter of recommendation should be from a registered OT describing leadership or scholarship in clinical practice.

Recommendations are not acceptable from family members and friends.

5. Official Transcripts

Please submit an official transcript from every college and university you attended, whether or not a degree was earned, to the following address:

School of Medicine and Health Sciences | The George Washington University
2600 Virginia Avenue | Suite 104 | Washington DC 20037

Official electronic transcripts can be sent to hsphora@gwu.edu

All non-U.S. transcripts (including those in English) must be evaluated by an accredited foreign credential agency. Evaluations are also accepted from AACRAO.

6. Statement of Purpose

Please include a 250-500 word essay describing your reasons for undertaking study at The George Washington University, your academic objectives, career goals, and related qualifications, including collegiate, professional, and community activities, relevant to your program of interest. Include any substantial accomplishments not already mentioned on the application form.

7. English Language Test

Applicants who are not U.S. citizens are required to submit official test scores for either Test of English as a Foreign Language (TOEFL) or Pearsons Test of English (PTE) Academic or the academic International English Language Testing System (IELTS). International students must provide official scores from one of the following English language proficiency tests, meeting the stated minimum:

Academic IELTS (an overall band score of 7.0, with no individual band score below 6.0)
TOEFL (600 on the paper-based test or 100 on the internet-based test)
PET Academic (68)

TOEFL code: 5246

International applicants who meet the following conditions may be considered for admission without submitting TOEFL, PTE or IELTS or scores:

They are a citizen of countries where English is the official language (as identified by GW ISO list of Exempt countries) OR
They hold at least a bachelor degree from a country where English is the official language as well as language of instruction OR
They hold at least a bachelor degree from an institution accredited by a U.S. regional accrediting agency