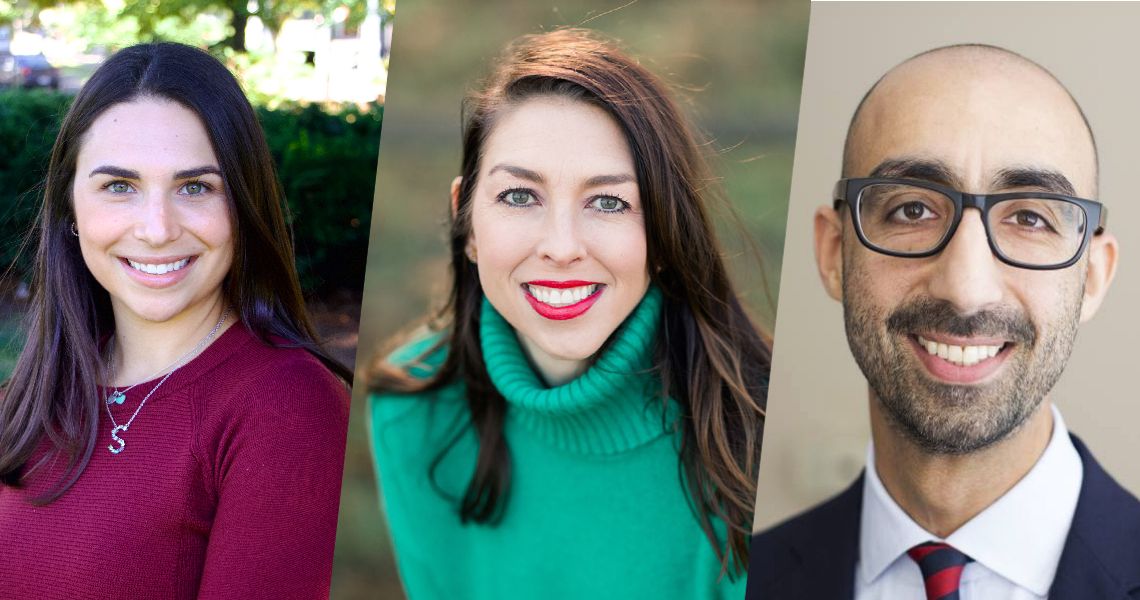 Sarah Doerrer PhD, OTR/L, CHT, CLT, assistant professor of occupational therapy, Stephanie Katz, OTR/L, CHT, occupational therapist at the GW Hospital, and Sam Moghtaderi MD, orthopaedic surgeon at GW Medical Faculty Associates, were awarded the Judy Bell-Krotoski "Grab the Evidence" Award funded by the American Hand Therapy Foundation (AHTF).
The trio's research entitled, "The Impact of Early ADL Participation on Functional Outcomes Post Distal Radius-Fracture" is an important effort to benefit individuals through early patient education. Leading the research, Dr. Doerrer hopes to understand the effectiveness of early interventions so that patients can experience faster recovery from distal radius fracture.
"There is a very large need for evidence-based studies in occupational therapy, and especially in hand and upper limb rehabilitation, so this grant will be very beneficial for the profession. Our research team also has an occupational therapy student supporting us which will hopefully increase her confidence to progress the profession through her research one day," said Dr. Doerrer.
Dr. Moghtaderi, assistant professor of Orthopaedic Surgery and program director for Orthopaedic Surgery Residency, specializes in the hand, wrist, and elbow, while Dr. Doerrer and Stephanie Katz are both certified hand therapists. Supporting the team is: Katherine McCauley PA-C, a physician assistant, Alexis Clapper, a student in the entry-level doctor of occupational therapy program (eOTD), and Taylor Raffa, a research assistant.
"Being able to use what I'm learning right now in my research class and see it actually being applied in a clinical trial has been really interesting. I'm also learning how to use software and implement ethical standards so that the participants within the trial are being treated fairly," said Clapper.
Stephanie Katz, a GW Hospital clinician, adjunct instructor of the OT program, and a student in the doctor of health sciences (DHSc) for leadership in clinical practice and education program, commented on her involvement, "the opportunity to complete my first clinical research study in collaboration with an interdisciplinary team at GW is amazing."
Doctoral capstone coordinator for the OT program, Sheila Moyle OTD, OTR/L, emphasized the need for research and leaders in the profession as she explained, "we have our own scope of practice and we need to establish who we really are through research to keep our profession alive… We need to show that we make a difference– that we have value."
The AHTF Judy Bell-Krotoski "Grab the Evidence" Award was established for basic research science and studies to grow the evidence-base that supports hand therapy and upper limb rehabilitation.