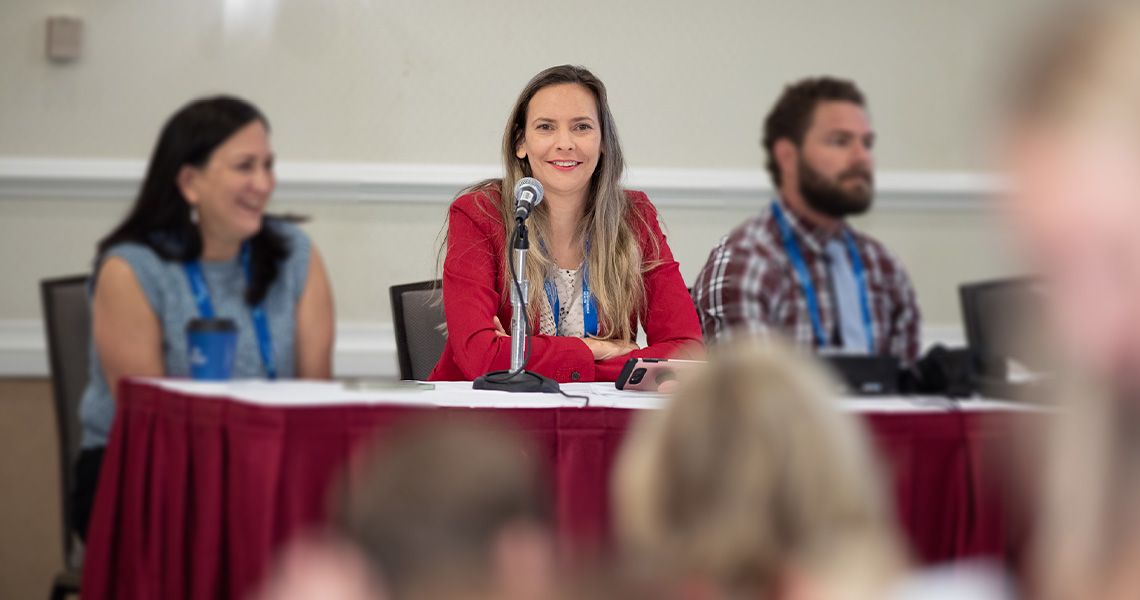 Dr. Katriona Bühler OTD, OTR/L, CHT, CLT, CEAS I, is now serving as clinical instructor in the Movement Science course with first-year graduate students.
"I'm really excited to be on board with this program because of the direction that it's taking. There's so much potential here," said Bühler.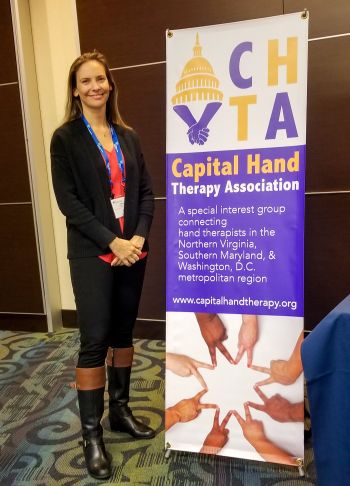 Dr. Bühler has been serving as President of the Capital Hand Therapy Association for 2 years and recently spoke at the 42nd Annual Meeting for the American Society of Hand Therapists and moderated at the 45th Annual Meeting in Washington D.C. She also brings 14 years of clinical practice, specializes in the treatment of arm and hand injuries, and previously worked in general pediatrics and trauma. 
Born in Malaysia and having lived in Thailand, Pakistan, China, and Japan, with her Swiss-born father and English-born mother, Dr. Katriona Bühler appreciates the program's embracement of diversity. She mentioned how it reminded her of her childhood, "it makes me think a little bit of how it was for me when I grew up… with a lot of different cultures and a lot of different religions… where all of our differences were really respected and celebrated."
The GW OT program's philosophy mentions the belief that 'occupational therapy should empower people and diverse communities for meaningful engagement in life activities that promote inclusion and human flourishing in society.'
Dr. Bühler also spoke to the program's vision, stating that "advocacy is where I think students could get really involved and make a big impact. We're right here, right by all the buildings that bills get passed in. I've seen students take things a long way on their own and this area with this school can make a big impact."
"It's very important to Kat that her students have a good grasp of what is going on in class. She is able to describe difficult concepts in a clear and understandable way with a keen eye for detail. Kat is an incredible asset to the program," said Dr. Sarah Doerrer on working directly with Dr. Bühler.
Dr. Bühler is a certified hand therapist, lymphedema therapist, and ergonomics assessment specialist I. Bühler previously served as a Guest Lecturer at Trinity Washington University, Thomas Jefferson University and the Children's National Medical Center. She has also developed research on animal behavioral learning models and manual wheelchair use with individuals with spinal cord injury.
Dr. Katriona Bühler began her position at GW in August 2022.